SALT SPRAY CORROSION TESTS

MaterialScan provides salt spray corrosion tests for many industrial sectors thanks to the partnership with Proton Technology, a worldwide operating laboratory accredited to ISO/IEC 17025.
Salt spray corrosion tests and surface analysis
Thanks to a 1200 m² climate-controlled laboratory and the fastest lead time on the market, we can satisfy customer requests with more than 200 salt spray corrosion tests and surface analysis in accordance with major international standards (ISO 9227, ASTM B117) and specifications of several manufacturers from automotive, shipbuilding and metalworking.
Failure analysis and material testing

Our team analyzes failures of plastic or metal components to determine the causes of damage and identify corrective actions.
We perform material testing and laboratory verification to assess the presence of defects, signs of degradation or other alterations.
On-site microscope examination

We perform accurate inspections using a handheld microscope directly at the customer's plant on any structure and material, avoiding the handling of cumbersome products. Field testing saves time and money by providing timely evaluations and rapid responses.
MaterialScan provides its expertise in material testing by working with the customer for a prompt technical support.
Innovation and research funded projects



Do you have an innovative idea and are you looking for assistance in developing it?
We have been working for many years with companies and research organisations on innovation, sustainability and circular economy.
MaterialScan can support your company in research funding programmes, both from a technical point of view and in writing the funding application.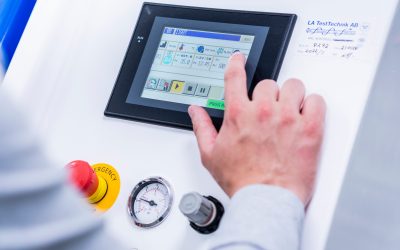 PROTON TECHNOLOGY - 15 YEARS OF PROFESSIONAL CORROSION TESTING, Part 2 Author: Stefan Gustafsson Ledell, CEO Proton Technology Time flies when you're having fun and this year (2022) Proton Technology turn 15 years. This article is the second out of three articles that...
read more